Watches retouching ad for Younger & Bresson by Studio Impress

Yonger & Bresson Watches retouching for advertising campaign
Yonger Bresson Watches – new advertising campaign.
Open the box, monsieur, it's for you indeed. So put it on your wrist and stay timeless in fashion. Stop collecting watches, because then you're late. Try wearing only one and you'll always be on time for sure. Modern and luxurious Younger and Bresson watches photographed by verso.fr, retouched by www.studio-impress.com
Firstly, take a look at the series of retouches we published in this article and then be sure to visit Advertising section to check print editions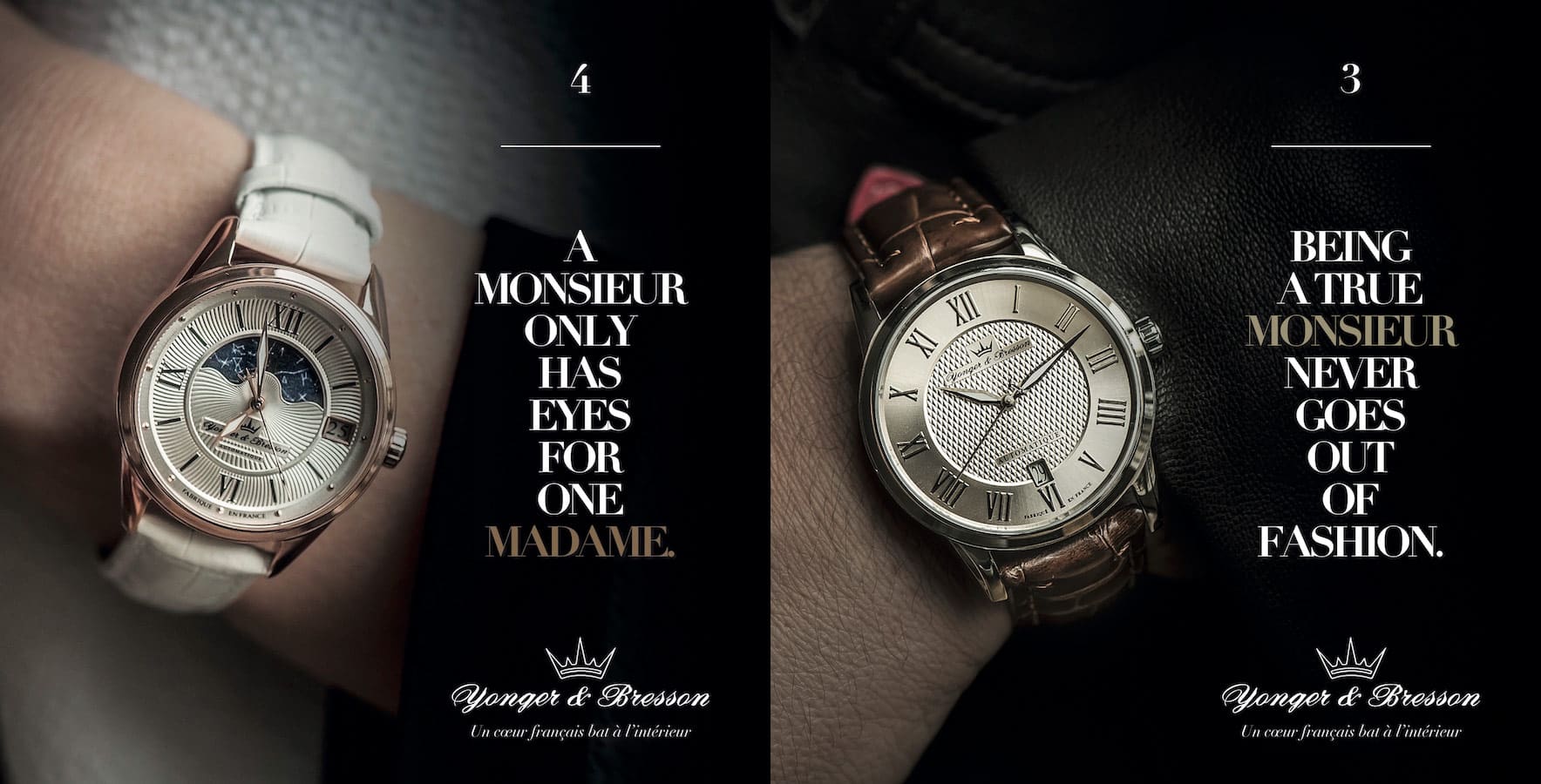 Yonger & Bressson is a historical watch brand
The brand's creation took place in 1975 in Paris. Following its success, the Ambre group, specialized in French watchmaking , decided to buy Yonger & Bresson in 1990. All watches are made in France in the brand's own workshops, based in Morteau.
Also, chic and timeless, the Yonger and Bresson watches are first and foremost the result of a French know-how of more than half a century. The brand offers Quartz and Automatic watches, always with the objective of offering an affordable public price. The automatic movements also entirely designed, developed and manufactured in France, within the group's workshops.
However, vintage or Modern, Minimalist or sophisticated, Yonger & Bresson markets a wide range of watches to meet all needs. For lovers of classicism, some watches are equipped with moon phase complication and date. For a more contemporary style, minimalist watches are also available, with only three hands and the logo of the brand.
What is more, Yonger & Bresson combines prestige and affordability, the classic out of date style and the tradition of French watchmaking. It presents an exquisite French style and high quality, admirers recognize all over the world.
The brand's location is in Morto, an ancient French town near the border with Switzerland. The Yonger & Bresson collection includes a wide selection of male and female models with quartz and automatic mechanisms, stunningly beautiful models with diamonds, lunar calendar and open-heart. Yonger & Bresson known for its classic, casual style for the modern gentleman.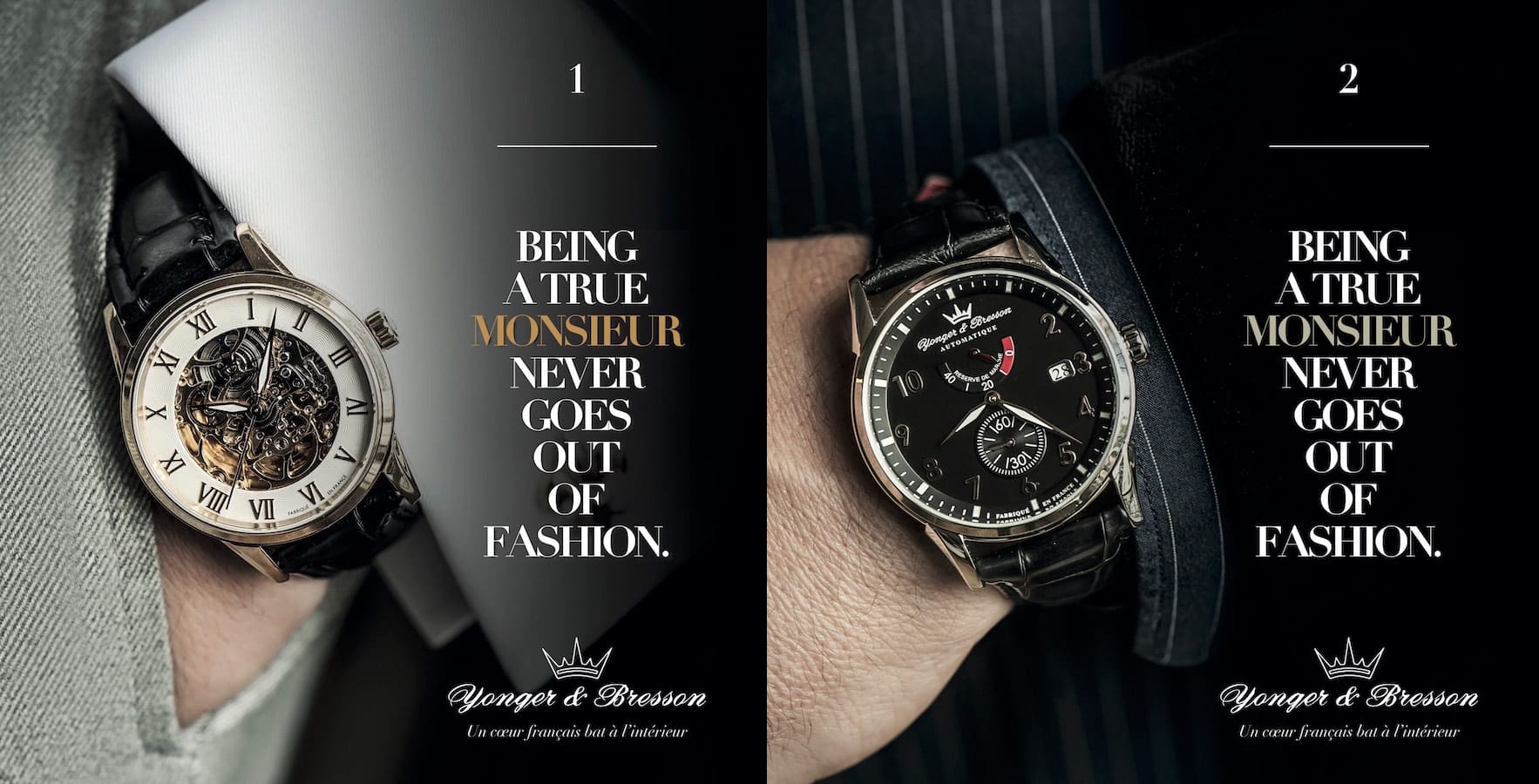 Client @ People of Verso