Fashion look-book retouching by Studio Impress

Fashion look-book retouching for spring/summer collection 2018

Introducing latest retouching for our Lithuanian fashion designer's spring/summer 2018 collection and it's challenging motto – "Everything is possible!" Brave, unafraid to stand out, self-confident, and not distracted with too much of attention – this kind of woman conquers the fashion top of this season.
A perfect tandem – designer herself and her photographer husband arranged this photo-shoot very accurately. They were very happy with both creative process and end result. This once again showed them how perfectly they feel and understand each other. While we were pleased to leave a significant mark in this important project. In this post we share few most appealing shots from more than 20 looks

Strong, jerky, slightly arrogant, but at the same time – very feminine. Capable of what is unavailable and impossible for others. Her hands are time. The time it can turn back. Rewind and … repeat the situation again. Or … change. Then there is no question "What if it were". After all, everything that is impossible and unbelievable is in the hands of this fantastic lady.

D. A collection of women's wives and color language
Black White. White black. Everything can change in a moment. Why? Because now it's just that kind of mood! The classic contract turns into a peaceful period when you just want pastels that do not dominate the tone.
The new collection of Spring-Summer Diane is encoded not only by femininity, but also by the way this author is different from other creators. After all, every day, what seems to be created "in the opposite", in fact, becomes normal and acceptable.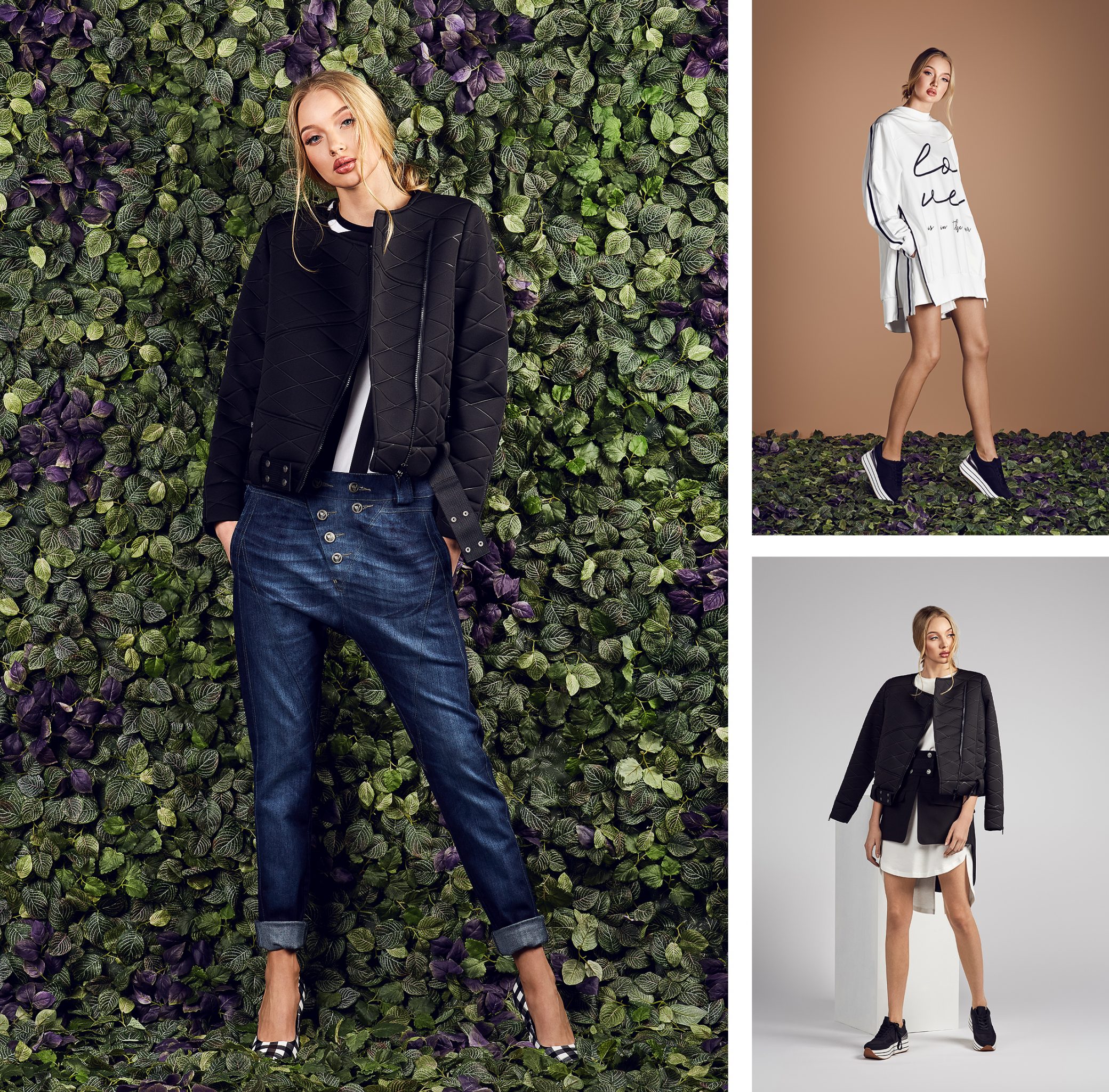 Client – Diana Vapsve / Photographer – Virginijus Vapsva / Model – Karolina Toleikytė / Makeup & hair – Studio M / Style – Diana Vapsve / Postproduction – Studio IMPRESS