Amazing glamour fashion shoot and make-up – retouched by Studio Impress
Amazing glamour fashion shoot and make-up
The most beautiful landscapes of the whole world from the airplane window, the expanses of the seas and oceans, the river and the lake, the mountains and the city. Therefore, stewardess – perhaps one of the most romantic professions of our time, indeed. 
So in this photo shoot stunning flight attendant presented in three incredible fantasy glamour looks. Styles and make-up created by talented MUA Emilia Subaih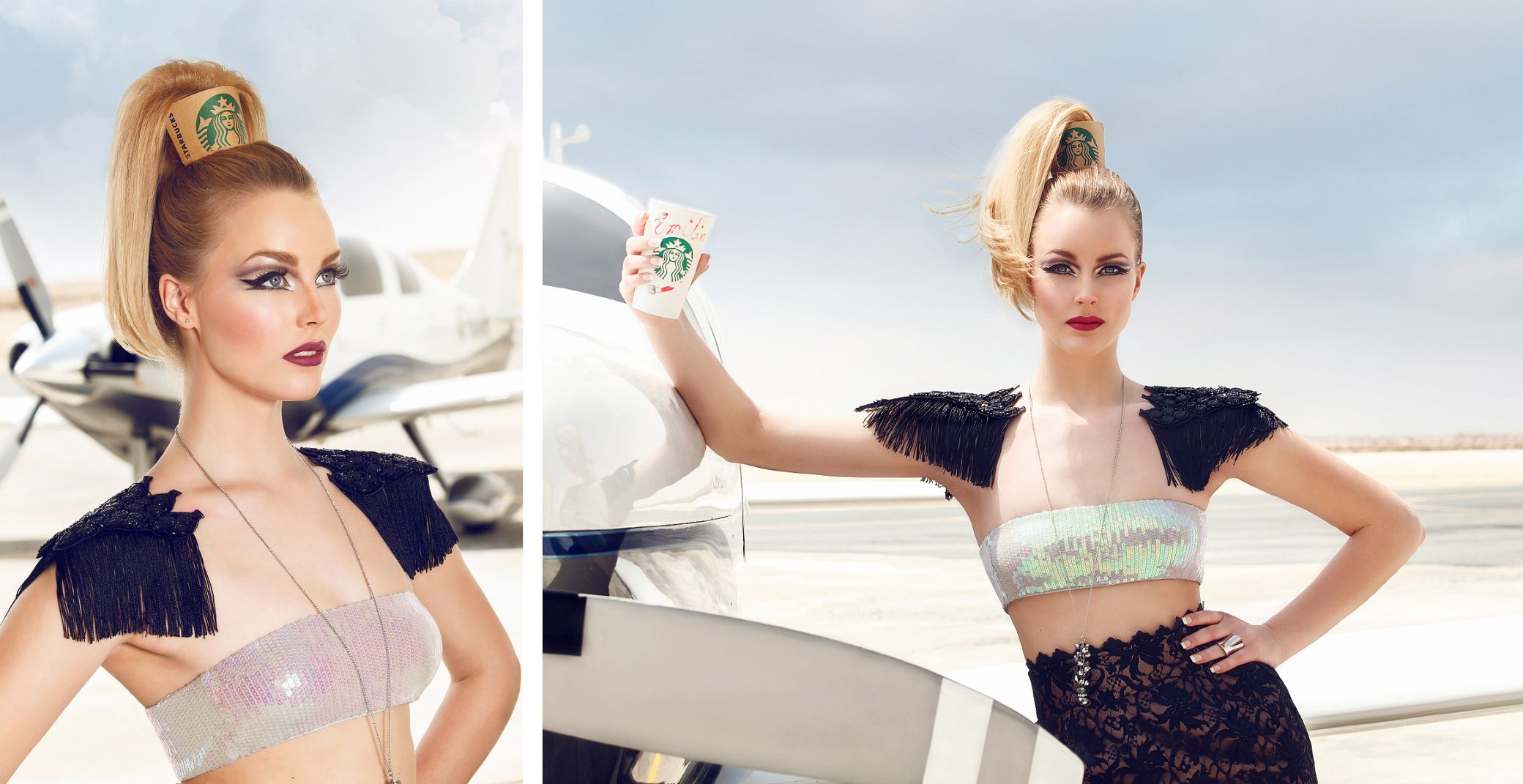 Nowadays many art- and documentary photographers shoot editorial for glossy magazines.
In order to get a brilliant fashion story for a magazine level Vogue, LOVE or Interview, you need not only a good photographer, but a whole team of professionals. This is absolutely a team game. Here no one has the right to make a mistake. The failure of one of the participants can affect the final product more than it may seem at first glance. There is no genius fashion-shoot, made on the spot. The team should have brilliant make-up artists, stylists, producers and models. Of great importance is the period of preparation, while inventing a story, collecting clothes and searching for the right places. Then, from hundreds and thousands of frames, photographer or a person engaged in postproduction selects and brings to perfection only the best shots.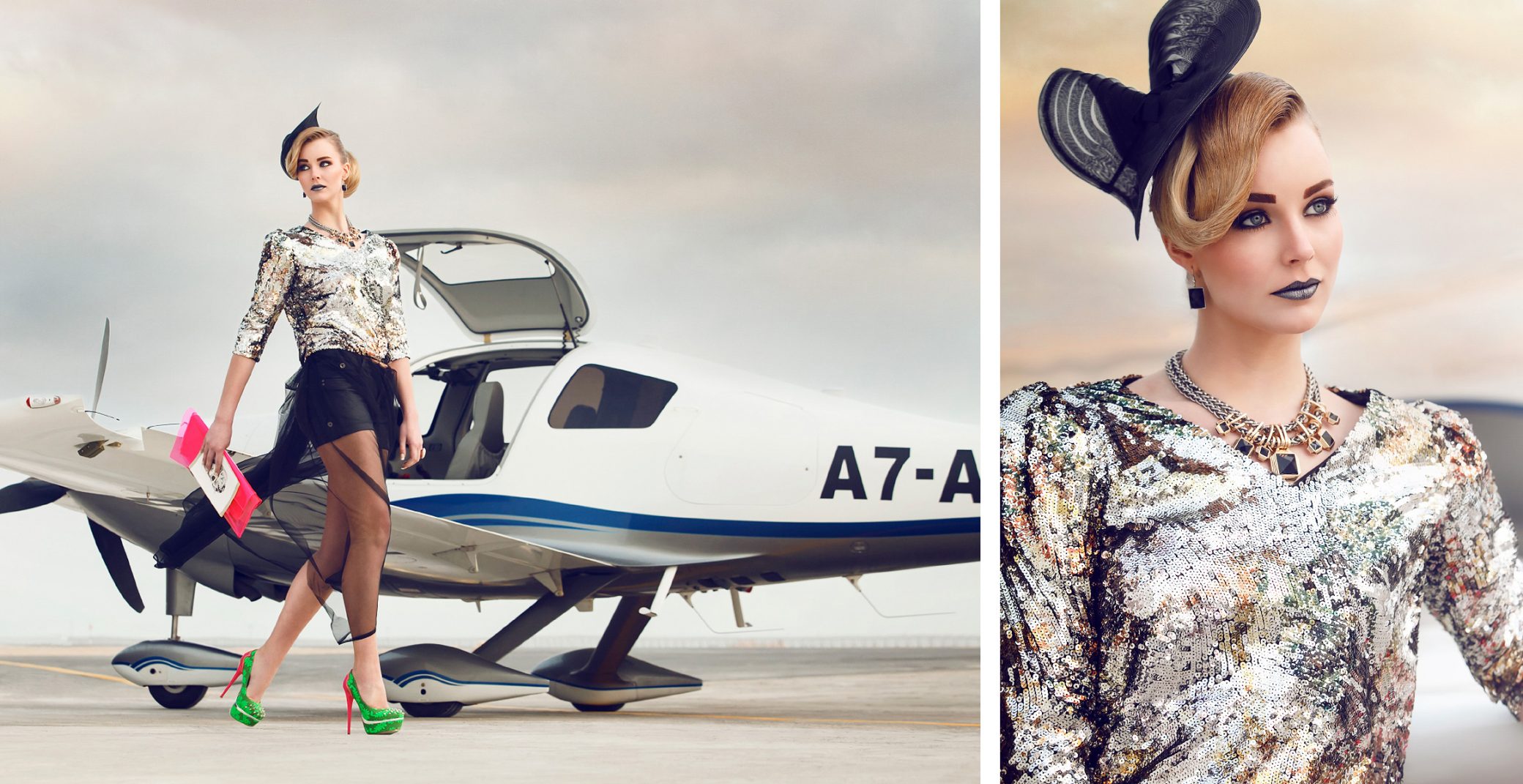 In the history of photography, there is one feature that distinguishes fashion from other photographic genres. Fashion – a kind of chameleon. It can pretend to be a documentary photograph and an art photo, take a little out of the movie, replicate images of pop or counterculture, and eventually a wild and startling mix is born. Here the most important goal is to get the emotional response of the viewer (often with the help of shock and challenge), make you want to get what is in the picture, and thereby sell the goods.

Client (c) Emilia Subaih