Color incursion – creative beauty editorial retouch

Beauty Editorial
Beauty Editorials are usually head and shoulder shots (or even much closer). They highlight makeup (or hair), and emphasize facial beauty and perfection. So here the main story is makeup and prettiness. It can be colorful and highly creative makeup but still enhancing the natural beauty of the face. In beauty editorial makeup usually accents the strength and masks the weakness of model's facial features. Basically clean look is most common.
Beauty shots (or editorials) are crucial to makeup artist's portfolio as potential client gets a chance to have a closer look on makeup artist's works and find out how skillful and versatile she or he really is. If an editorial is focusing on jewelery, accessories or hair products a typical makeup is minimal to draw attention to products. Such spreads are usually shown with a detailed list the products that are used on the model.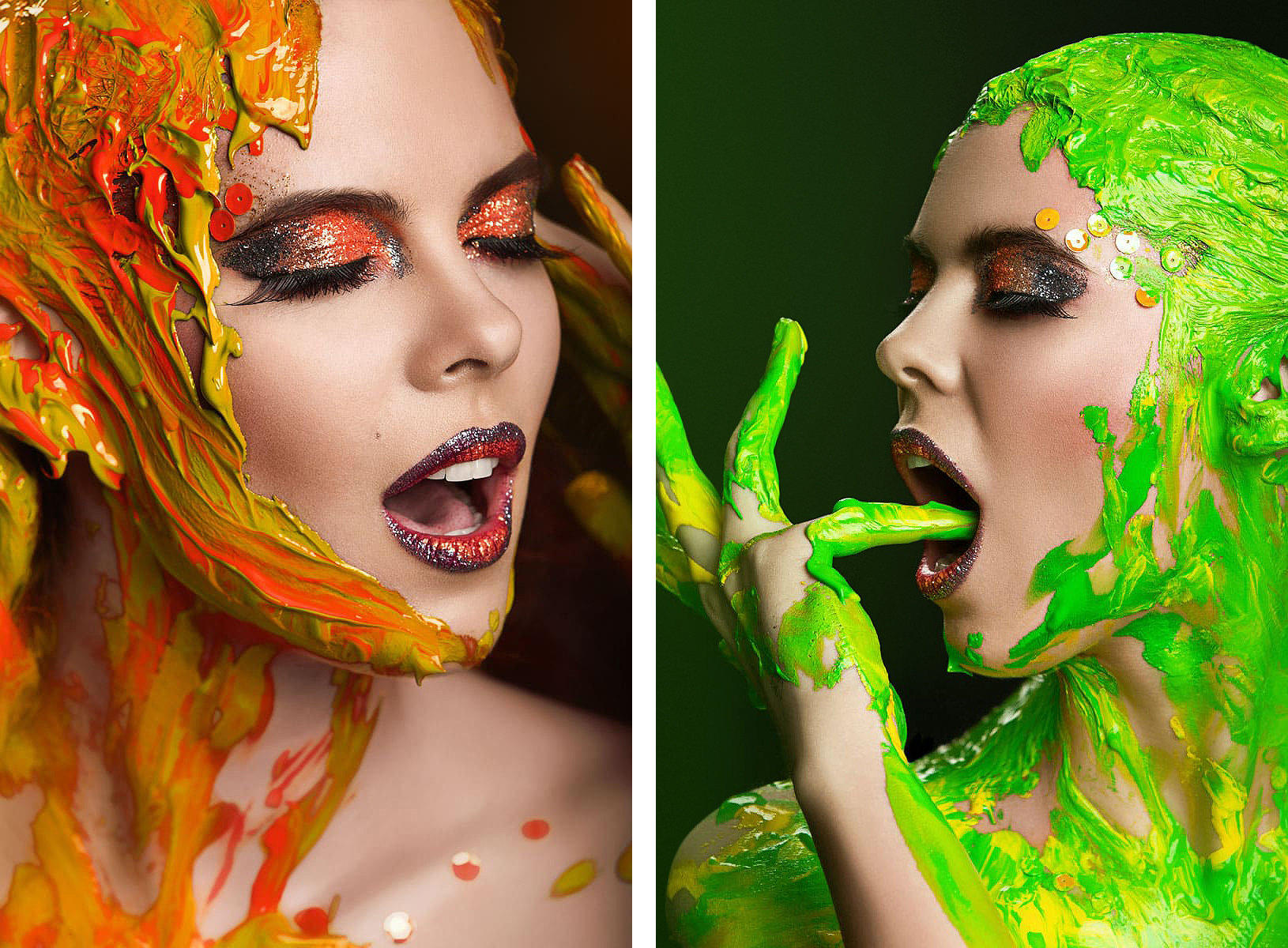 "Color Incursion" – creative beauty editorial retouch
Our creative team arranged and shot absolutely gorgeous vibrant beauty editorial photo-session. The idea to use combination of two paint colors as main accent and cover with it head and lower parts came spontaneusly. Originally during all photoshoot only two colors were used – yellow and green, but  during post production process it was changed into other pairs of color spectrum. Soon it all appeared in ELEGANT magazine issue!
Launched in May 2013, ELEGANT is a Fashion, Beauty, Editorial and Conceptual art magazine. It comes out monthly in digital format as well as Print. At ELEGANT they focus on creative minds from around the world, being a gateway for aspiring artists, who deserve recognition of their work. They interview and publish aspirant whether he is amateur, student, semi-professional or professional.
For more beauty images please additionally visit our main beauty gallery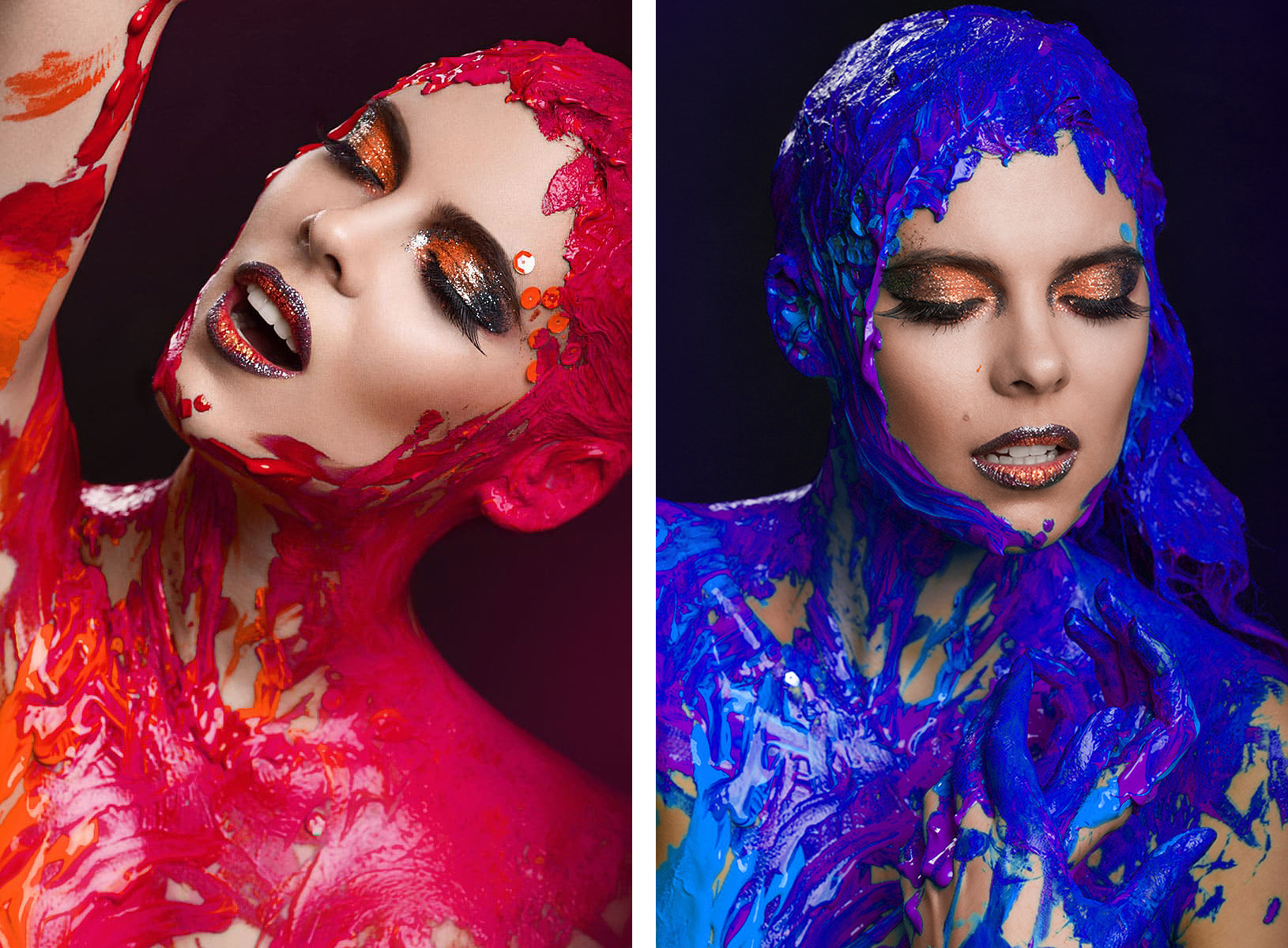 Photography (c) Giedrius Jankauskas / MUA: Vaiva Udrenaite