Male model underwear photoshoot retouch by Studio Impress
Naked torsos, toned muscles, a minimum of clothes – that is what usually associated with advertising campaigns of men's underwear.
 
For the shooting of their advertising campaigns, men's underwear manufacturers always hire luxurious male models with a manly appearance. A relief torso and muscles that any representative of the stronger sex will envy indeed.
 
So a man must first of all be courageous, masculine. Also strong, sexy and confident, because such a man should be attractive to women, also for gays and natural men. Every woman wants to be with him, and every man wants to be him. So there are still skinny feminine men, they are very popular in high fashion. But when it comes to nude and lingerie advertising, we return back to the masculine man.
The engine of trade operates
Secretly every man, who is buying a boxer package, hopes that on him it will look even more sexy than on the model. In the mean time women secretly believe one day their man will turn into same muscular demigod with magnetic look. Like the model of the male line of underwear. So let the men recognize the advertisement of Emporio Armani with Rihanna the sexiest, we prefer other option.
 
The ideal male torso is the best way to attract attention to advertising. And if it also belongs to the world famous star – then this is a hundred percent hit in the bull's-eye!
 
Men fitness models distinguished by ideal proportions and functionality of their body. Being equal to popular people, many men and women want to try themselves in this category.
 
The follofing main image series we present in this article shot by photographer Onder Konuralp for a portfolio building of rising male model Fabian von Gelder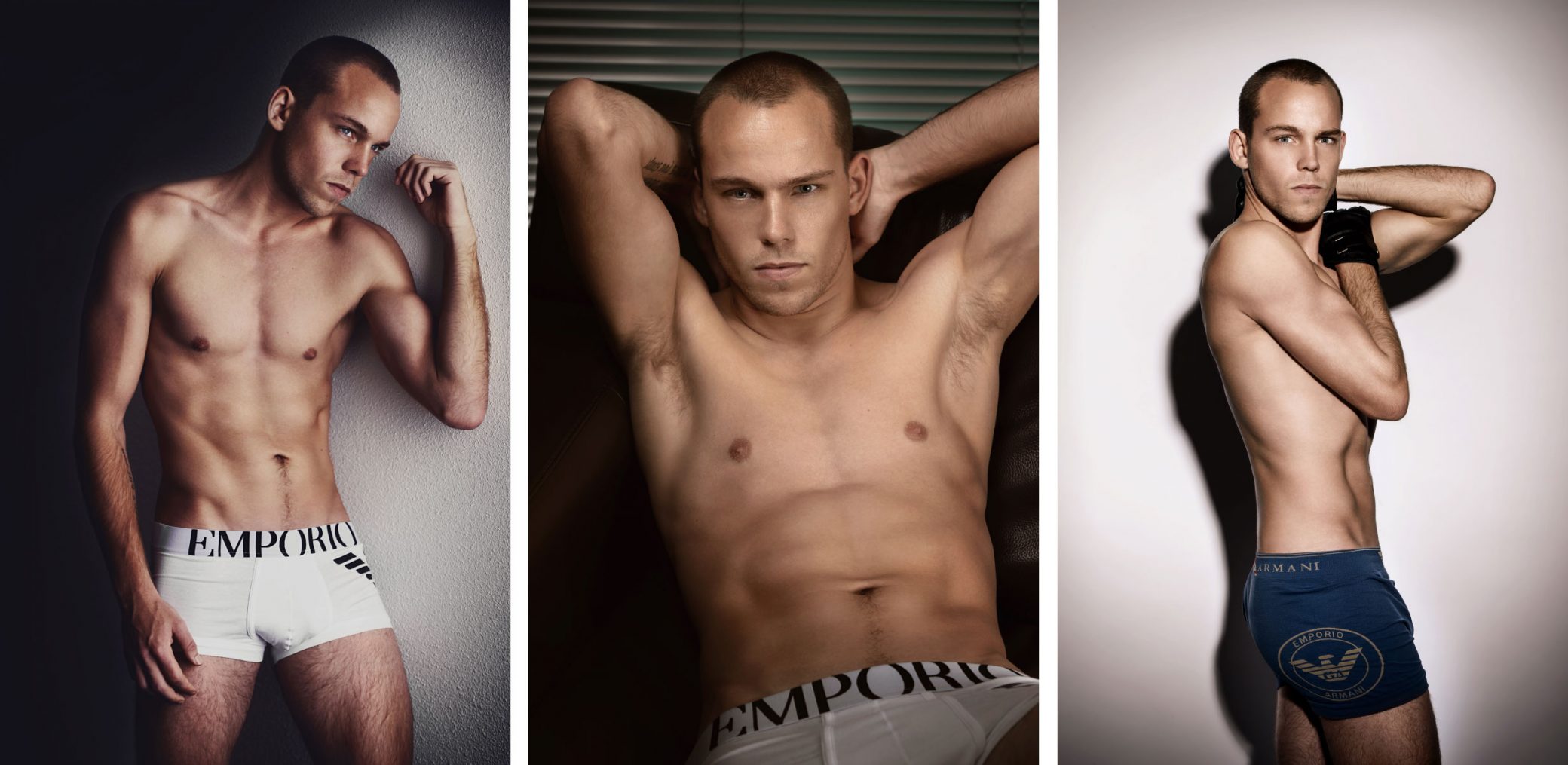 Photography (c) Onder Konuralp