Retro beauty photoshoot retouch by Studio Impress

RETRO CHARM! Stylish and glamourous retro beauty photoshoot retouch
First of all, retro is a fairly extensive category of cultural phenomena. When we speak about photographs in this style, usually refer to the use of stylistics, visual decisions of the last century. Usually we are talking about a period that covers the end of the XIX century – the 80-ies of the XX century. This applies to a variety of aspects – clothes, hairstyles, makeup, poses, staging, interior and technology.

Also, retro photoshoot is an opportunity to feel the breath of history. For a short time personally spun at the time that you recreate with the photographer.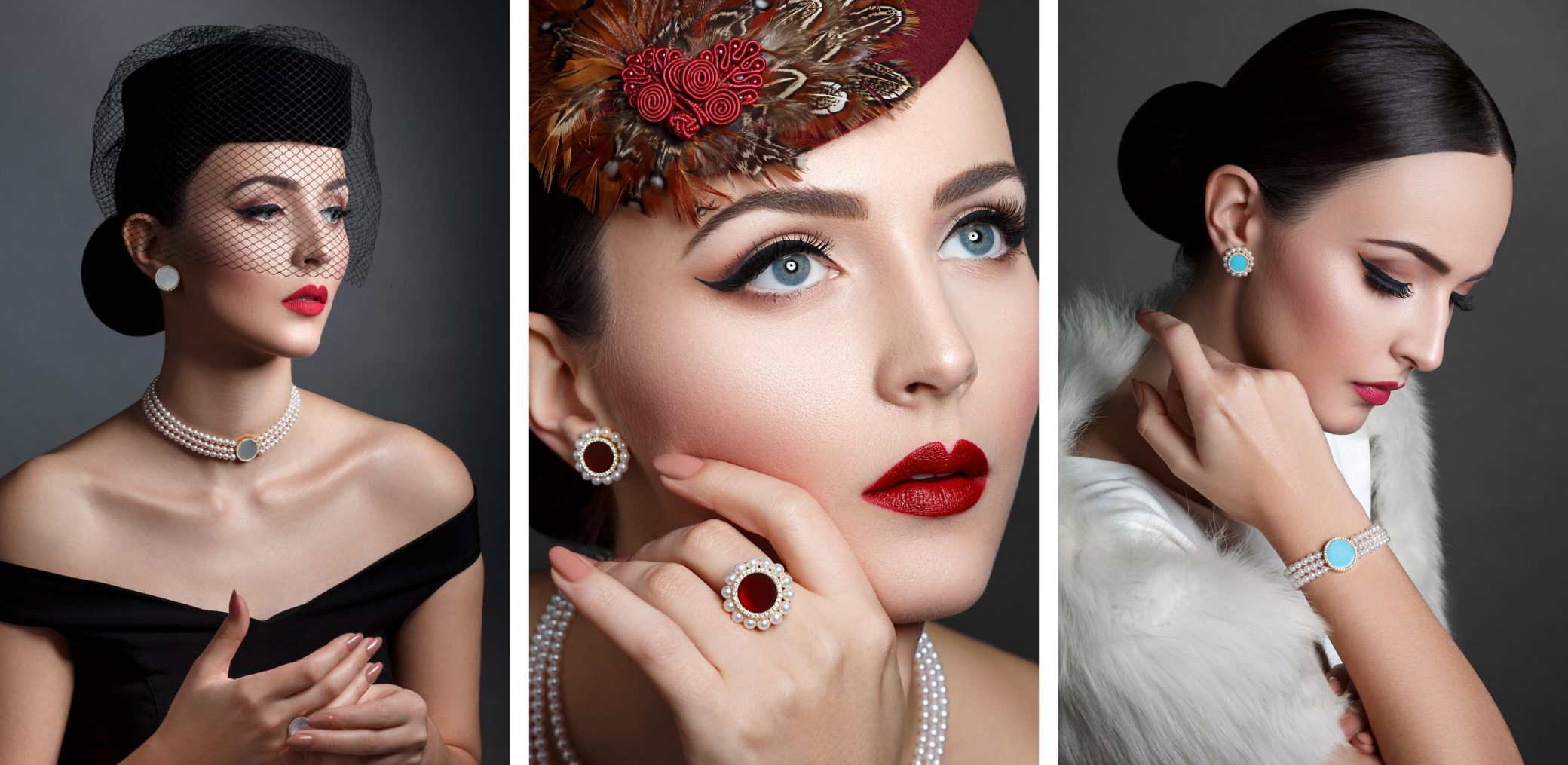 Photoshoot in retro style often requires serious preparation. This fully applies to both models. You need to decide on the image, prepare all aspects of appearance, think about poses, facial expressions, and the photographer. The latter is also often awaited by serious work at the stage of post-processing of the taken pictures. The style "retro" refers to the technical performance of the picture itself.

What is more, retro photoshoot is your chance to make a small trip to the past. Leave yourself a memory of this journey in the form of photos.
Throughout the last century, fashion has changed every few years and brought to history many bright images. Retro offers the re-creation of any of them, since it affects almost the entire twentieth century. The choice depends on your preferences, character, appearance and merit, which is worth emphasizing. Bause in every era of beauty was assessed in different ways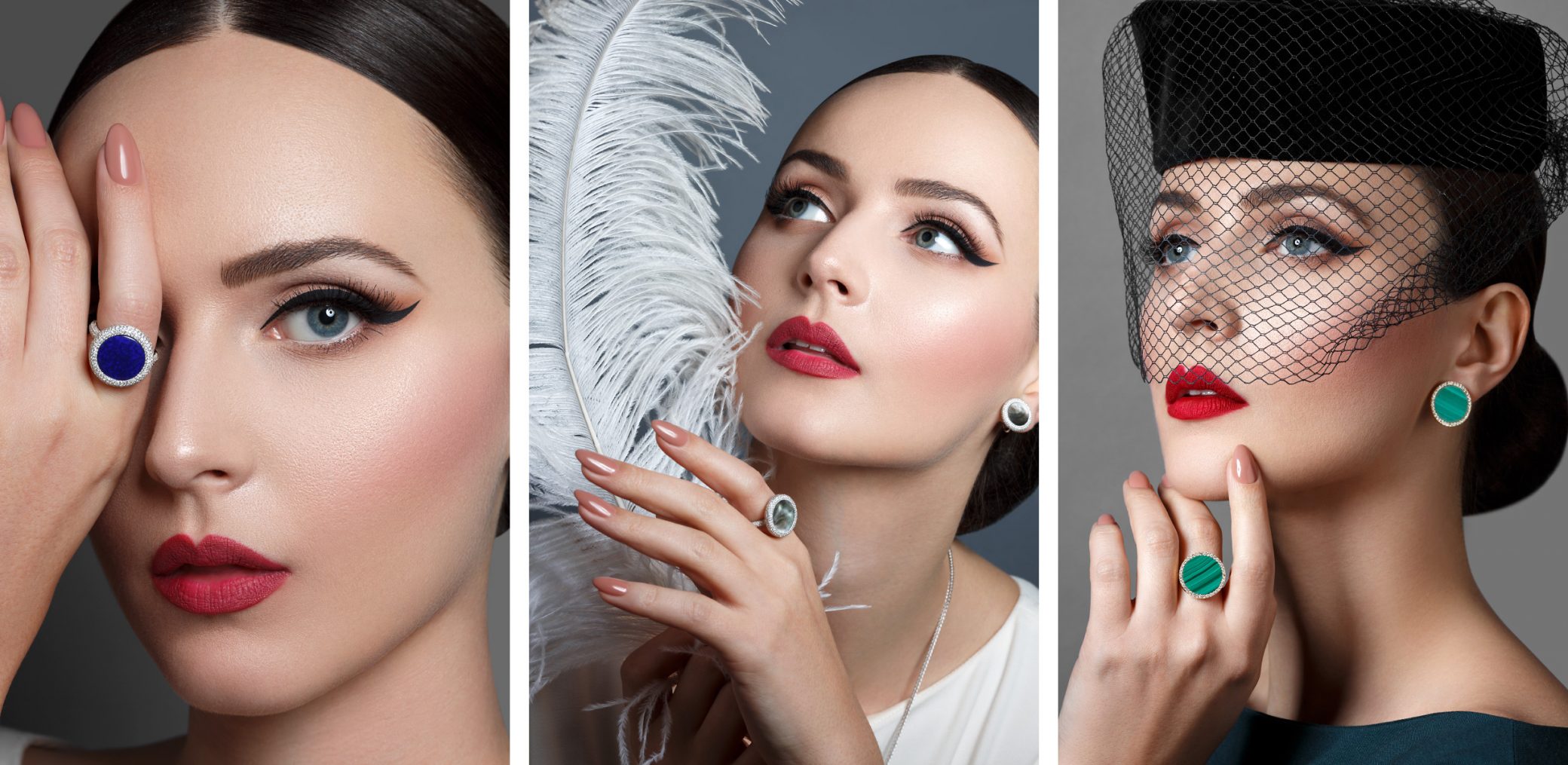 In conclusion, dedicated to aspiring jewellery and also accessories collection, this photoshoot we share became a true candy for the eye of a viewer, indeed! Therefore it was quite hard to pick only fewer shots for demonstration. So we had to take most of them, simply couldn't resist!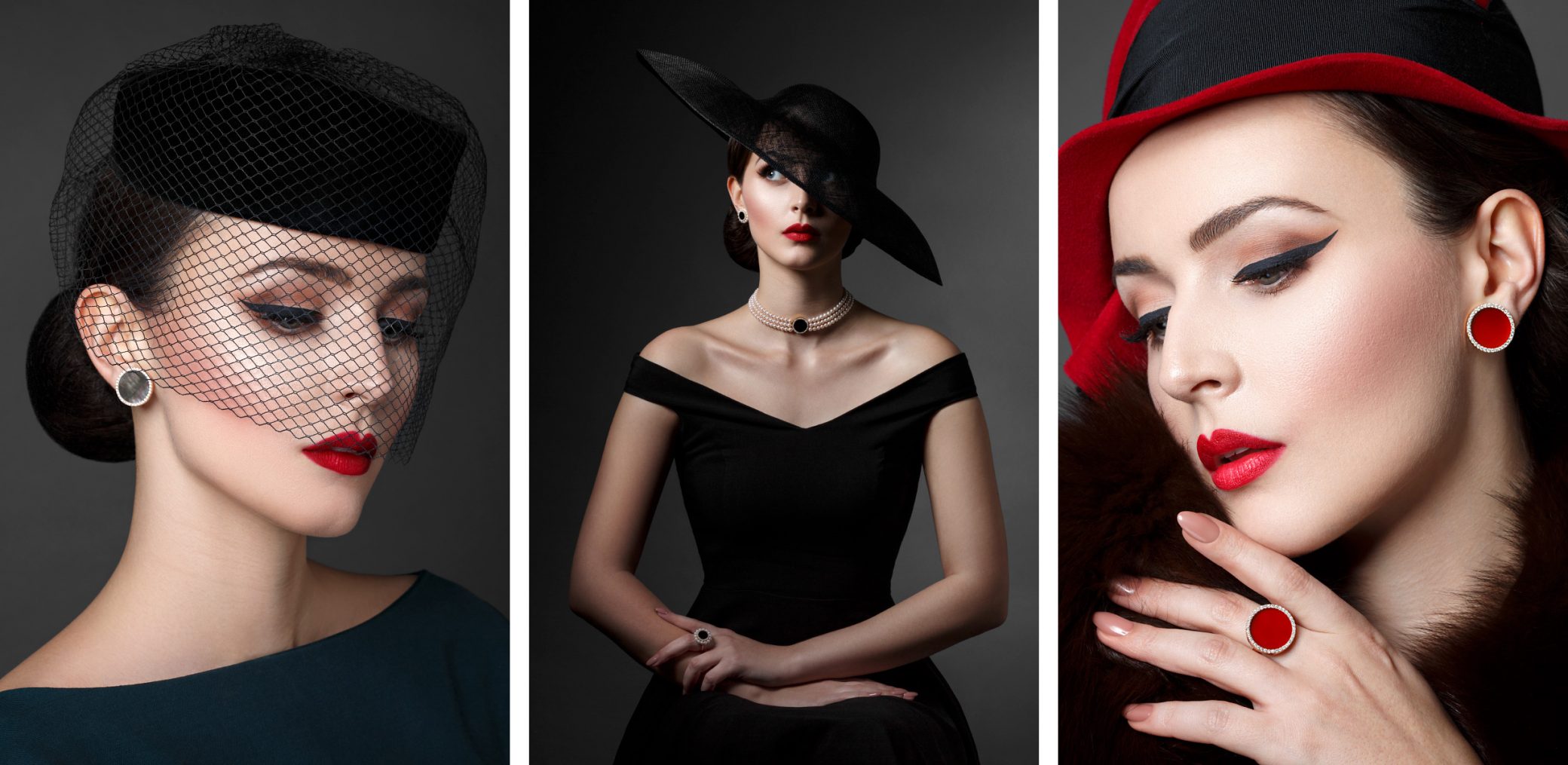 Photography (c) Maja Topcagic