Men's photoshoot in the city – retouched by Studio Impress

Men's photoshoot, urban locations
 
City, in addition to being our habitat, is a huge film set. You can shoot almost everywhere (where not prohibited). Even the most common walls can be an excellent background for a photo shoot. If you want air and space – then you can choose one of the parks or embankments.
 
When shooting in the city, as a rule, it is best to schedule several locations. They should be situated from each other nearby, so that if necessary, it could be changed in a short time.  There are locations in the form of street cafes and cafes with large windows. They give enough light for a photo shoot.
 
What is the main difference between a man's photoshoot and a woman's photo shoot. Let's see:

– as a rule, you do not need a make-up artist. In most of the cases, just the day before you go to a barbershop or a hairdresser
– not so many clothing during similar shooting with a woman. The style from 'business' to 'casual' changes in a few minutes

 
Current photo session we share in this article took place the NY city and filled our fashion gallery portfolio with some brilliant portraits which you can also find here – https://studio-impress.com/fashion/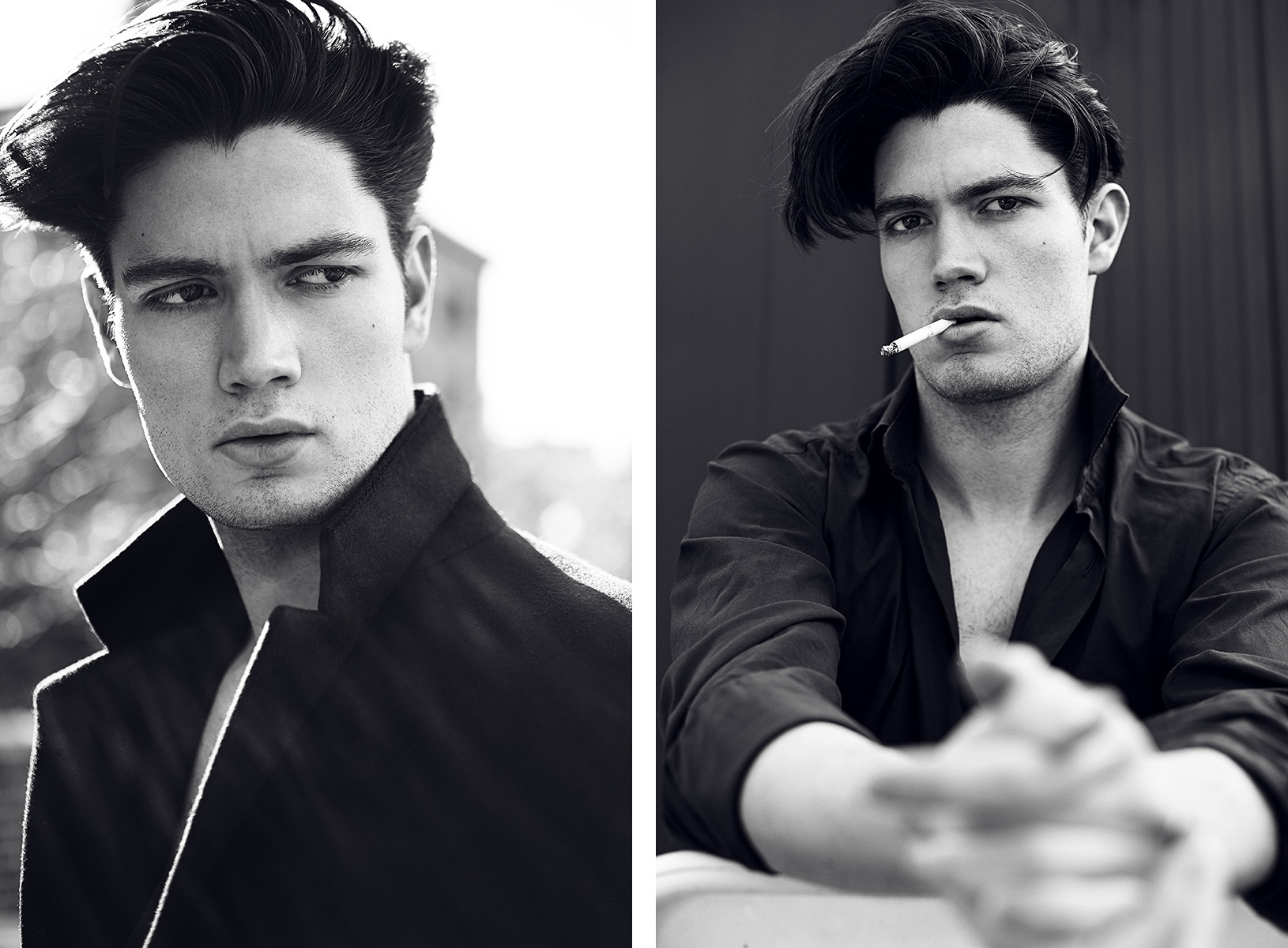 Posing basics
During shooting the simplest and most natural poses look best for men.
As for the general rules, there are several subtleties that photographer should take into account so that the portrait really emphasizes male features.
 
Most masculine poses are the ones, that have straight angles, and the vertical or horizontal lines predominate over the diagonal.
To emphasize the broad shoulders and muscles, ask model to open shoulders towards the camera. Hips, on the contrary, to turn slightly away from the lens.
 
In most cases, eyes should look in the same direction, where his face unfolds.
Regardless of whether the model is sitting or standing, you need to pay attention to the posture. If model forgets about posture – you should delicately remind to him that he should keep his back flat.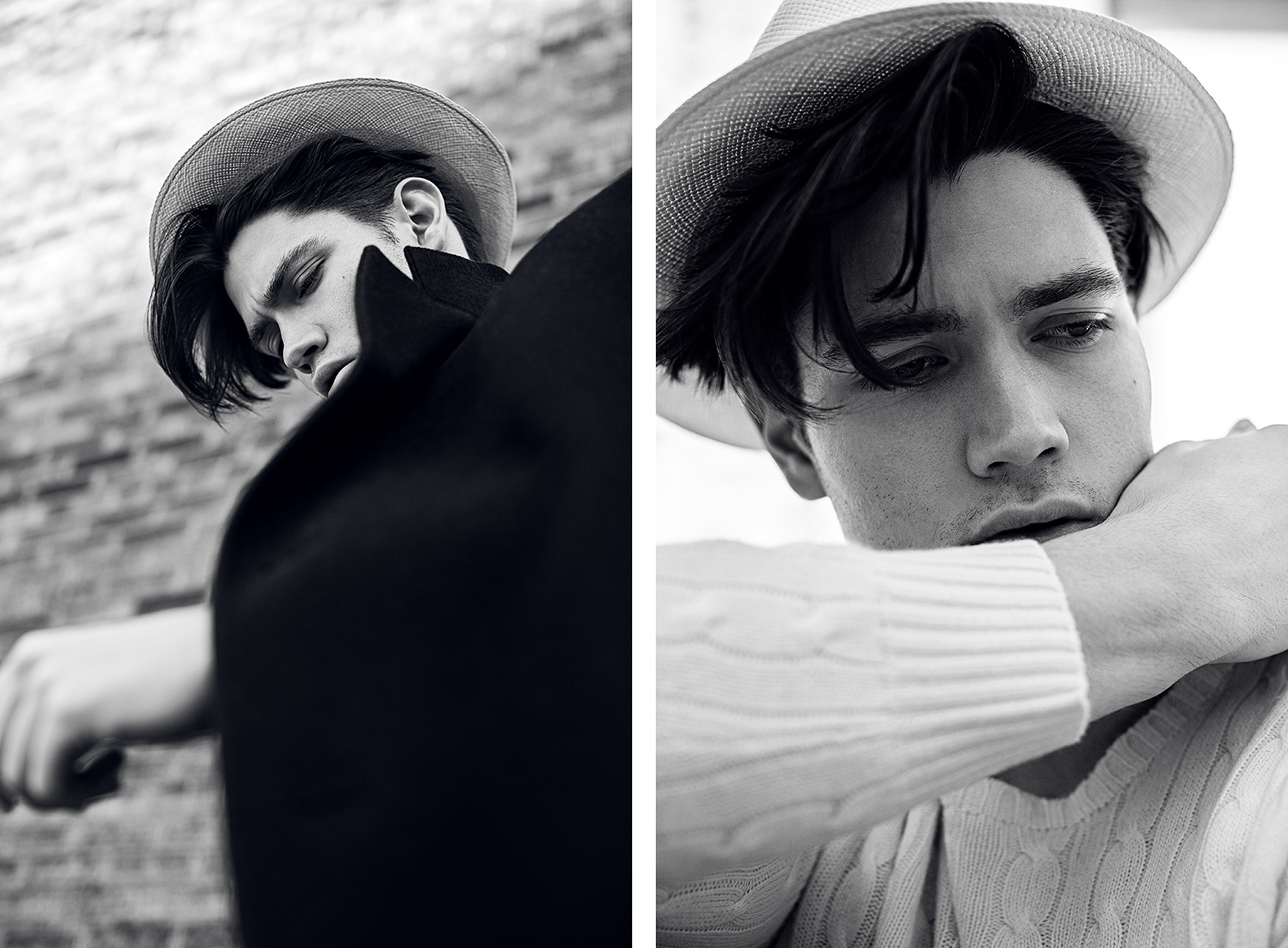 Photography (c) Yaya Kosikova