FASHION STORY " OVER THE HILLS AND FAR AWAY"
Check inside for the Full Page Editorial.
For TWELV Magazine's latest fashion story, the team took to the warm cliffs of Montauk with model Marie-Louise Wedel. 90's plaids and black derby shoes bring a taste of English fashion to New York state, as the words from Led Zeppelin's 1973 hit "Over the Hills and Far Away" reverberate against the sun-kissed rocks of the cliffside: "Many have I loved, and many times been bitten / Many times I've gazed along the open road." Stoically at-ease, her thoughts, too, seem distant, carried away away in wisps by the summer's sea breeze.
Written by TWELV EDITORIAL STAFF
PHOTOGRAPHY: MARIA KARAS
STYLING: HISSA IGARASHI
HAIR: TAKUYA YAMAGUCHI using R+CO

MAKEUP: MARIKA AOKI

PRODUCTION: THAT PRODUCTION

RETOUCHING: STUDIO IMPRESS

FASHION ASSISTANT: URAN INOU
MODEL: MARIE-LOUISE WEDEL @THE SOCIETY MANAGEMENT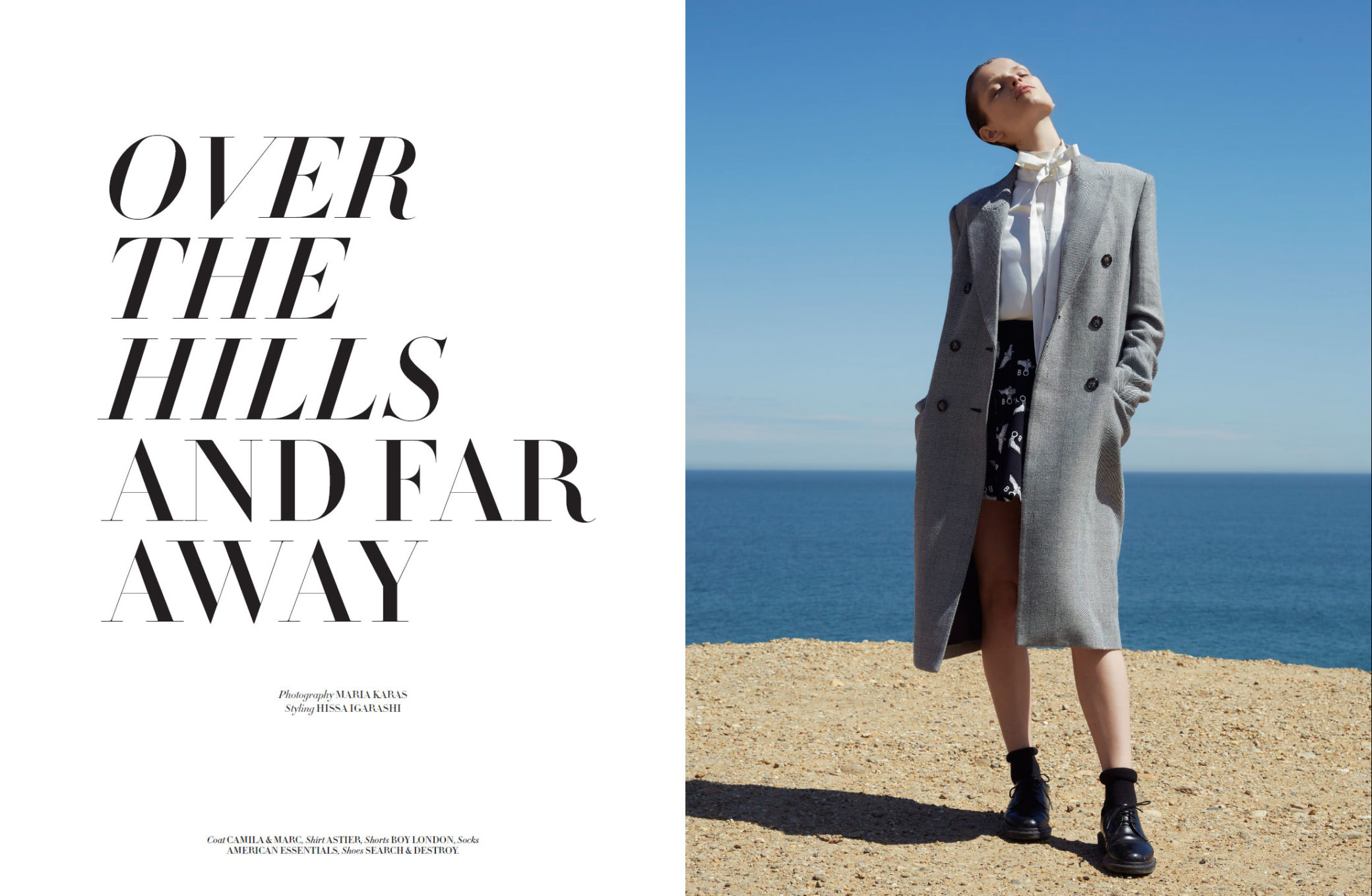 Photography MARIA KARAS. Styling HISSA IGARASHI. Coat CAMILA & MARC, Shirt ASTIER, Shorts BOY LONDON, Socks AMERICAN ESSENTIALS, Shoes SEARCH & DESTROY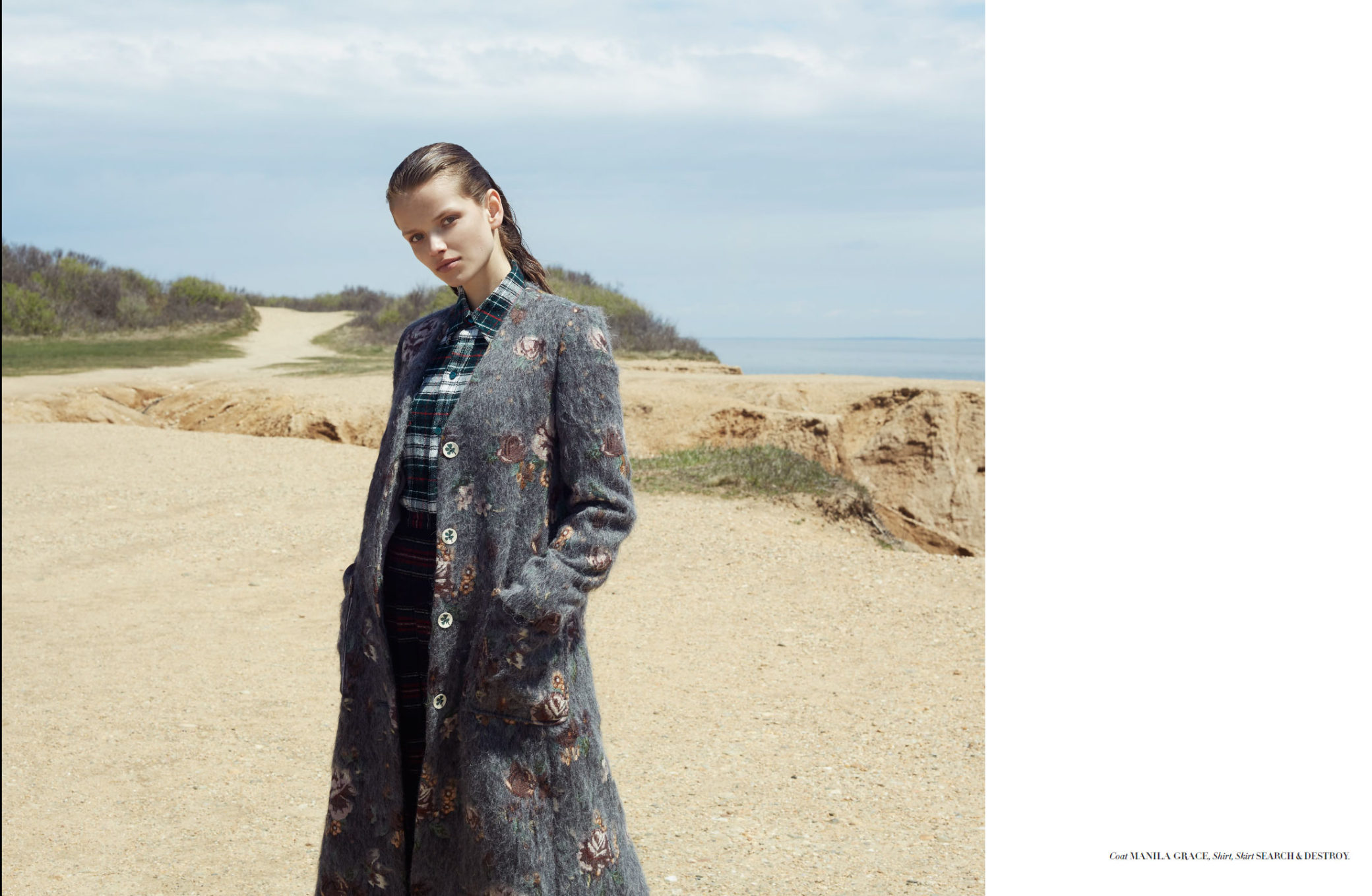 Coat MANILA GRACE, Shirt Skirt SEARCH & DESTROY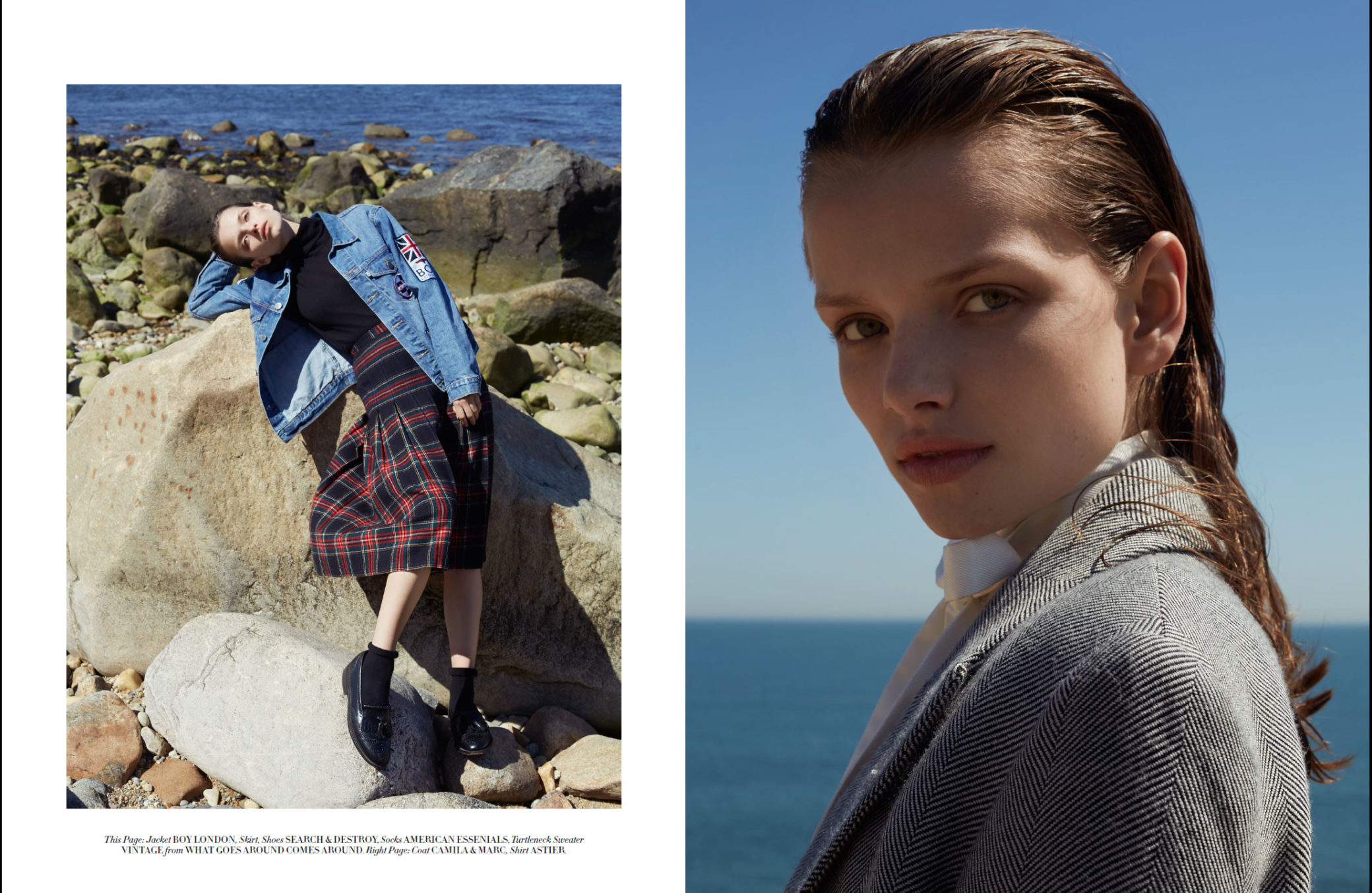 This Page: Jacket BOY LONDON, Skirt, Shoes SEARCH & DESTROY, Socks AMERICAN ESSENTIALS, Turtleneck, Sweater VINTAGE from WHAT GOES AROUND COMES AROUND. Right Page: Coat CAMILA & MARC, Shirt ASTIER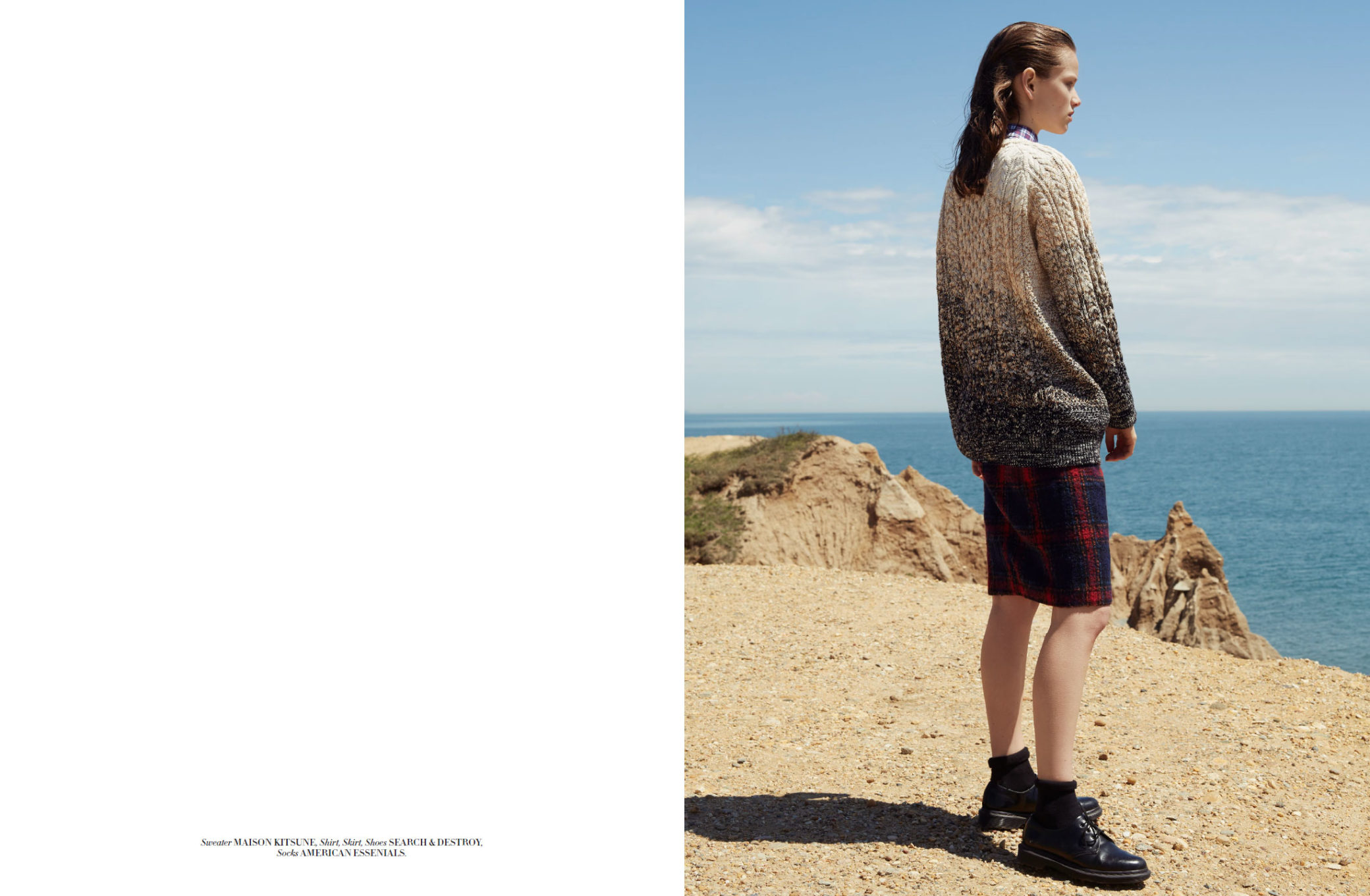 Sweater MAISON KITSUNE, Shirt, Skirt, Shoes, SEARCH & DESTROY, Socks AMERICAN ESSENIALS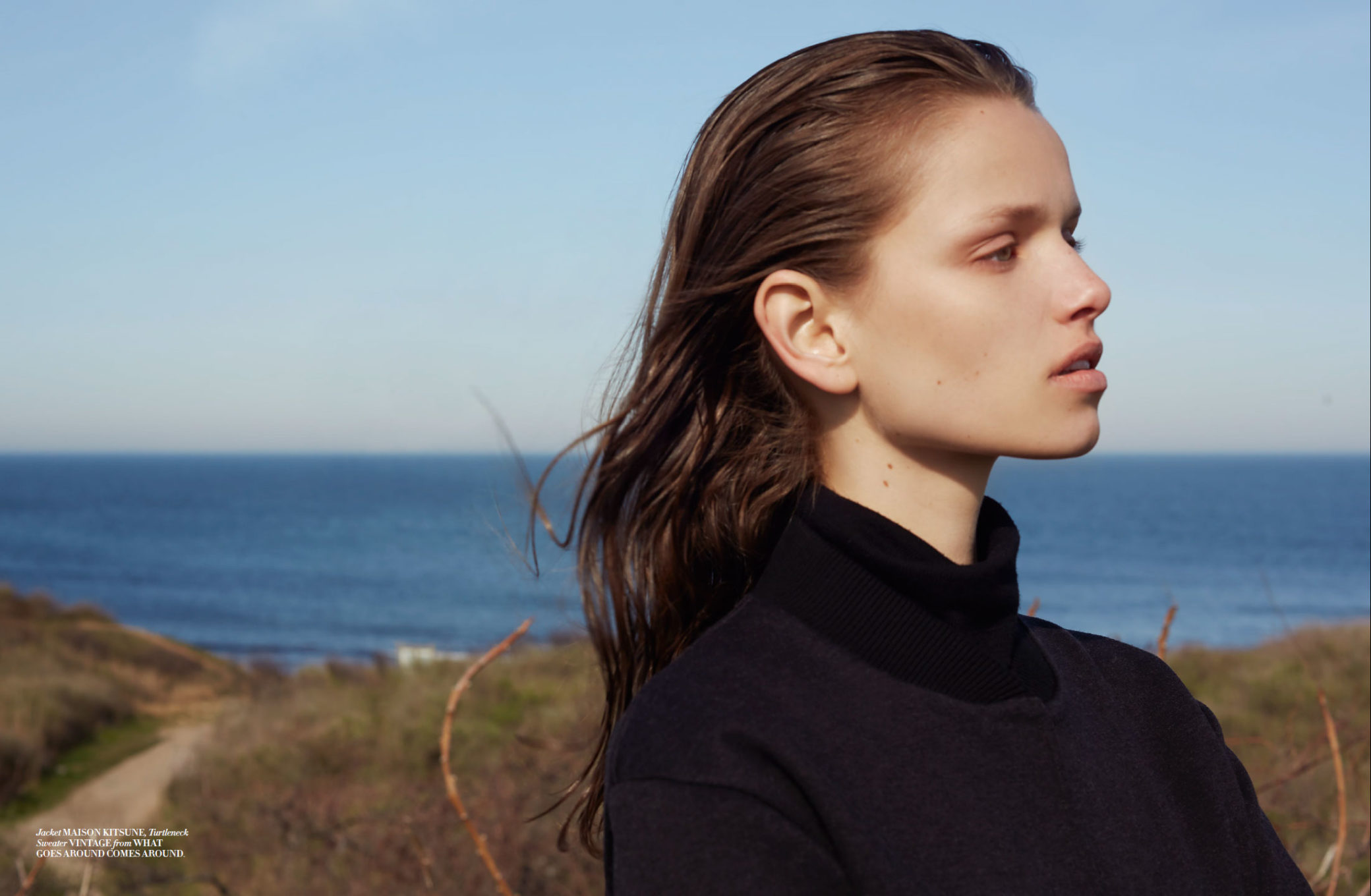 Jacket MAISON KITSUNE, Turtleneck Sweater VINTAGE from WHAT GOES AROUND COMES AROUND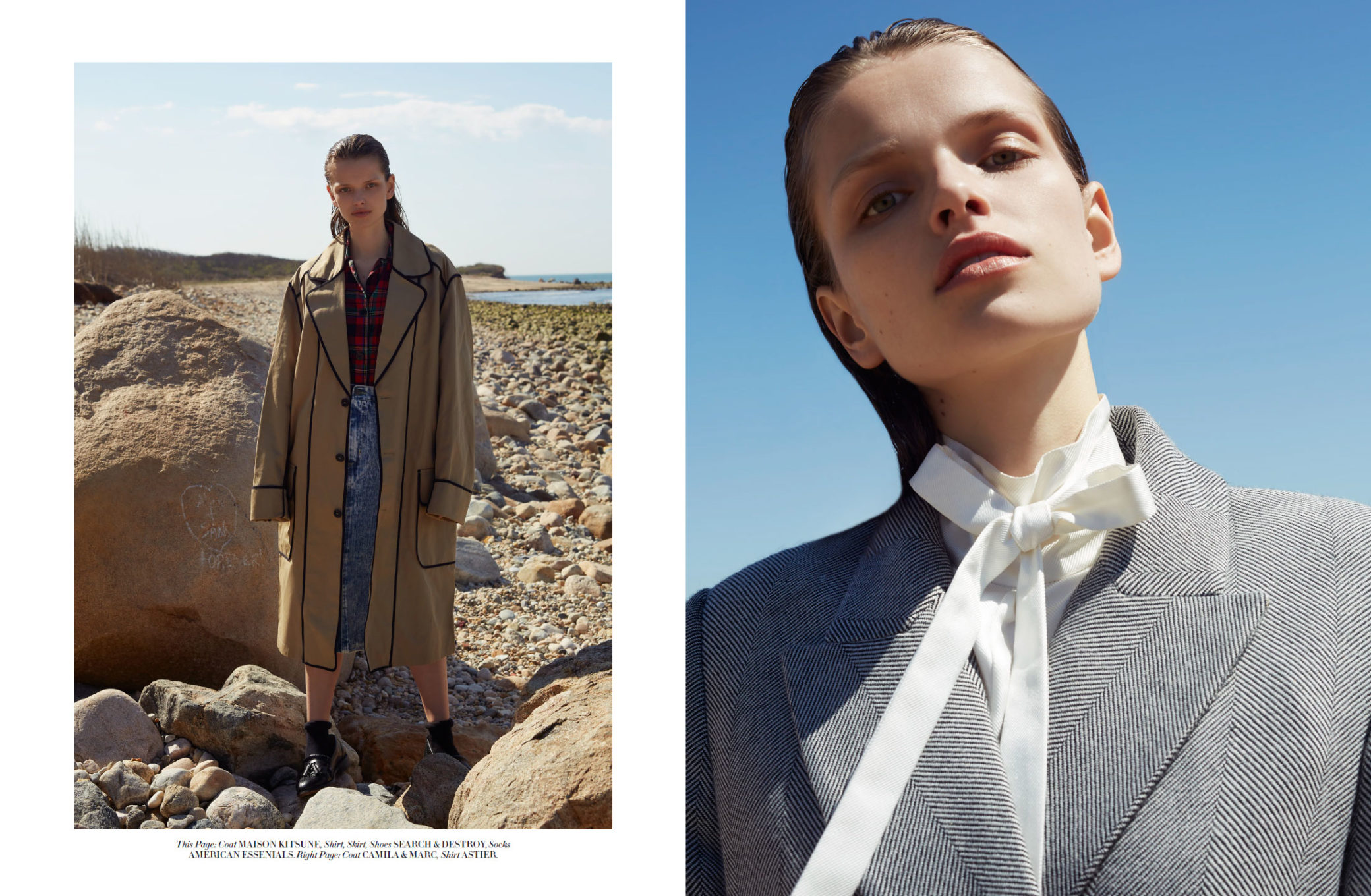 This Page: Coat MAISON KITSUNE, Shirt, Skirt, Shoes SEARCH & DESTROY, Socks AMERICAN ESSENIALS. Right Page: Coat CAMILA & MARC, Shirt ASTIER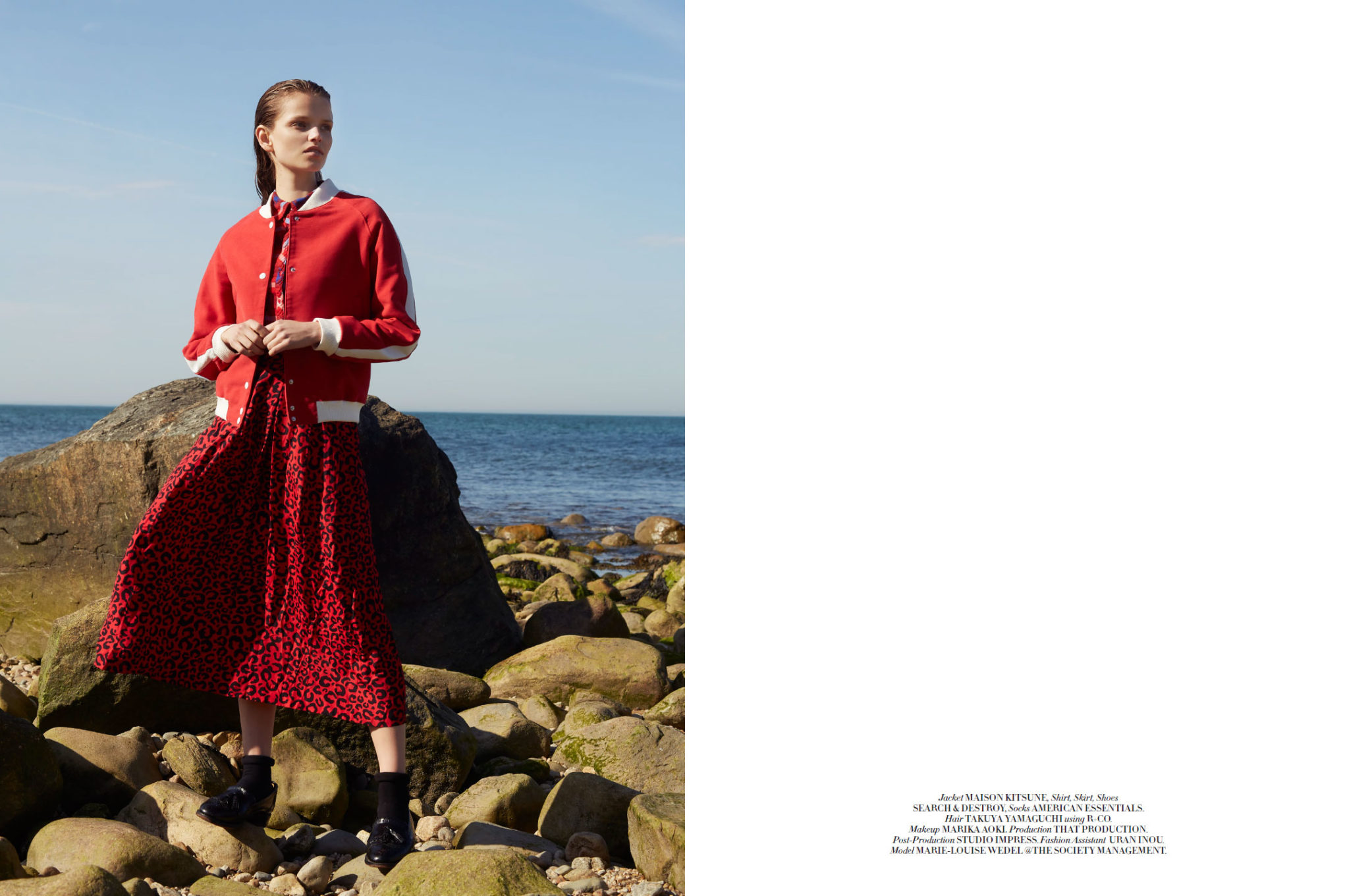 Jacket MAISON KITSUNE, Shirt, Skirt, Shoes SEARCH & DESTROY, Socks AMERICAN ESSENTIALS. Hair TAKUYA YAMAGUCHI using R+CO. Makeup MARIKA AOKI. Production THAT PRODUCTION. Post-production STUDIO IMPRESS. Fashion Assistant URAN INOU. Model MARIE-LOUISE WEDEL @THE SOCIETY MANAGEMENT