Importance of photography in trade is well known thing, so as retouching photos for catalogs, magazines and commercials became usual for us. But this time we had to "sell" TV Mini- Series "The Passenger" with great retouch. Directed by Diana Valentine this horror TV Mini- Series will be shown in 2020. Produced by "CineFocus Productions" it should be really interesting movie product. So it's huge honor for Studio Impress team to work with it.
Movie poster retouching
A movie poster is a poster used to promote and advertise a film. It's vital then the posters they design manage to convince us to go out and buy a ticket. The problem for the studios is that we might only glance at a movie poster for a few seconds.
But in that time it has to tell us what kind of movie it is, what makes it special and why we have to see it. We believe that movie posters like the films they advertise, they can become cultural icons. At their best functioning as frameable and collectible works of art. We felt this responsibility while were retouching photo for the poster. And we hope me made it persuasive.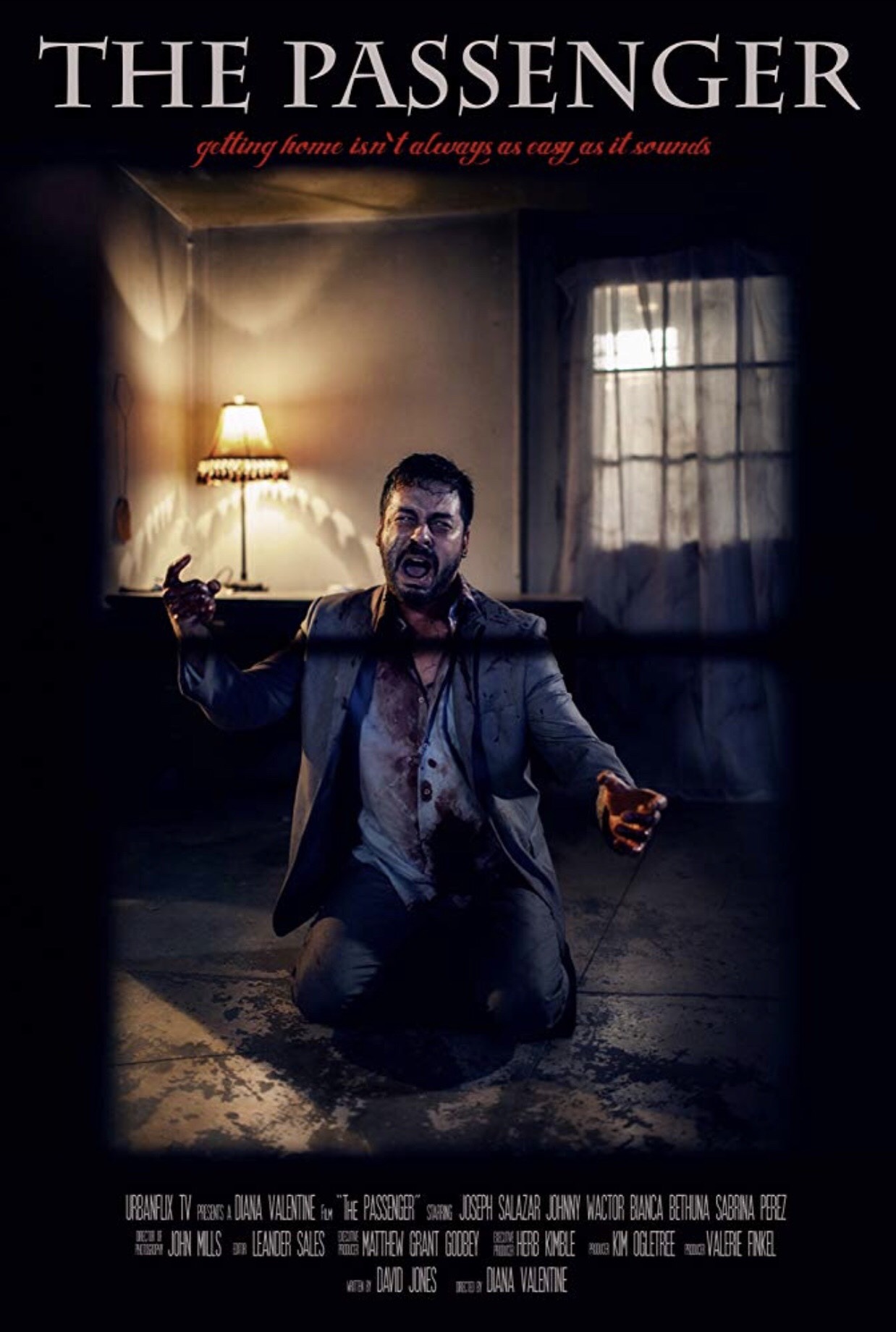 Huge role of one photo in movie poster
Movie poster can "sell" the movie or it can repulse from watching. Think about that: usually we choose movie from it's poster first of all! We won't take a look at trailer if the movie poster won't hook us. What is more: we are feeling movies mood, atmosphere, theme out of one photo.
It's just a simple photo, but it plays huge role. As Studio Impress were retouching "The Passenger" movie poster we realized that movie poster should speak loud and clear. Movie poster should tell viewer lot's of information about movie but still look mysterious. It is definitely business card for the movie.
"The Passenger" movie poster
Psychiatrist Sean Fritz awakens in a remote area after a horrible car crash, in the dead of night, with amnesia and no recollection of how he got there. He searches for clues in an attempt to get home and soon discovers he may have had a mysterious and shady past.
As Sean attempts to find his way, he discovers clues about a former patient who has delusions of transforming into a bloody murderous creature. Sean continues to unravel pieces of his past as he races for his life attempting to escape his blood hungry former patient, who may or may not be telling the truth. Movie poster shows all that instability, insanity and chaos. Working with projects like this it's not only technical, but very creative work we love. 
Movie poster was created in collaboration with visual artist Ramon Rik Singly II
We would love to work with movie industry more, so contact us!