Retouching: Celebrity Fashion Editorial by Studio Impress

Celebrity Fashion Editorial: Celebrity Pink Partners with TV Personality To Launch Body Sculpt Jeans!
Celebrity Pink, the Los Angeles-based clothing company, known for its innovation in fabrics. So recently it partnered with Univision Communications to launch Body Sculpt featuring Ximena Córdoba. Ximena is a well-known personality of the popular entertainment program in Miami. She became the first Latin-American ambassador of this brand, while being the second Latin-American ambassador (after Thalia) for MACYS. A noticeable achievement indeed!
Together with our long-term client Miami photographer Grayson Hoffman we created an aspiring series of fashion editorial images featuring this stunning Latin-born model and TV host. We are sharing some of which we are proud to present in this article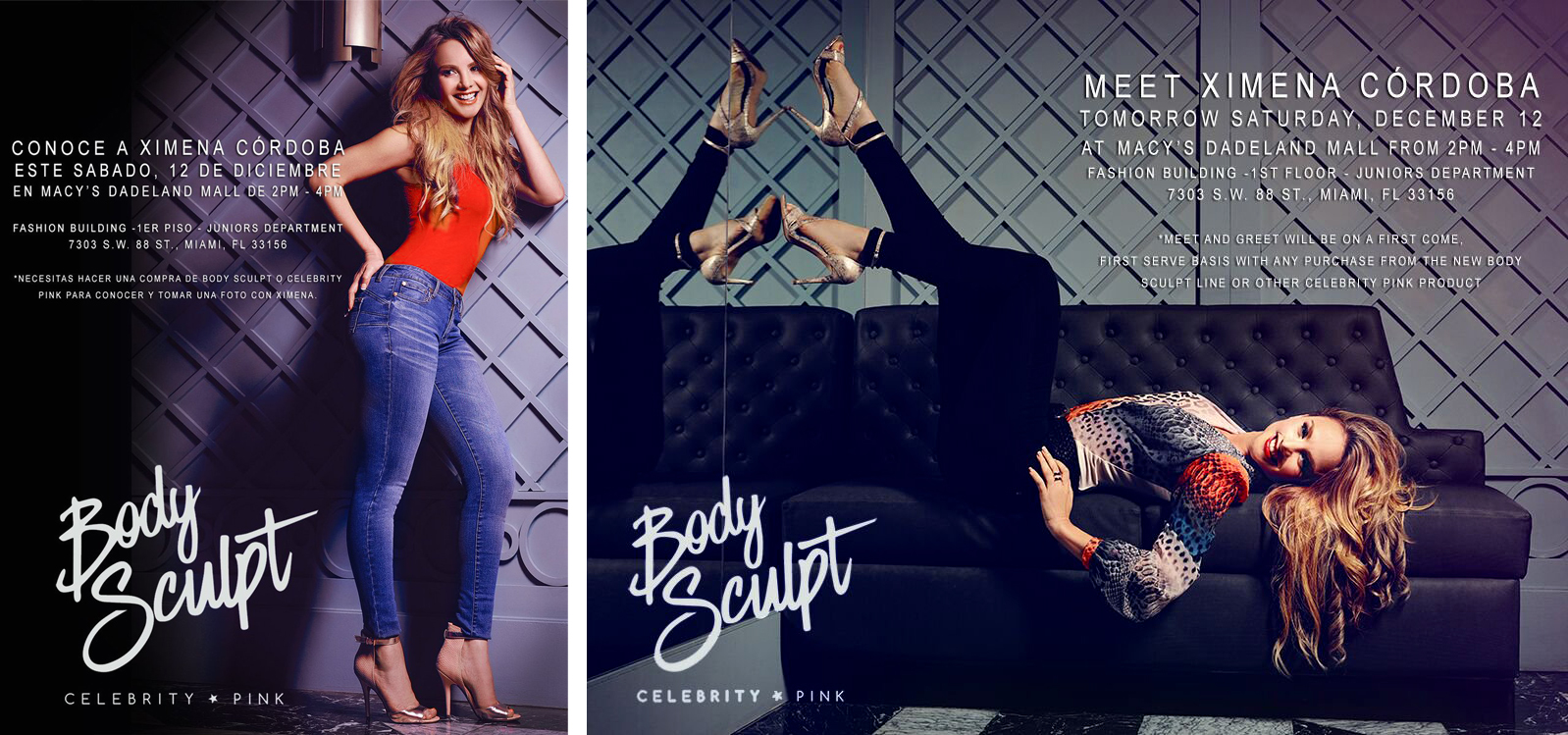 "I am honored to be the first face of Body Sculpt by Celebrity Pink," expressed Ximena. "Jeans are one of the most difficult items to shop for in a woman's wardrobe. This line helps take the guesswork out of it. This new line of jeans is for women like you and me who want to be in style and still show off their curves. They are designed to help women feel and look their best and therefore are instant confidence boosters." The Colombian model, actress and television presenter is one of the most influential women in Spanish-language television and is widely recognized for her feminine sense of style.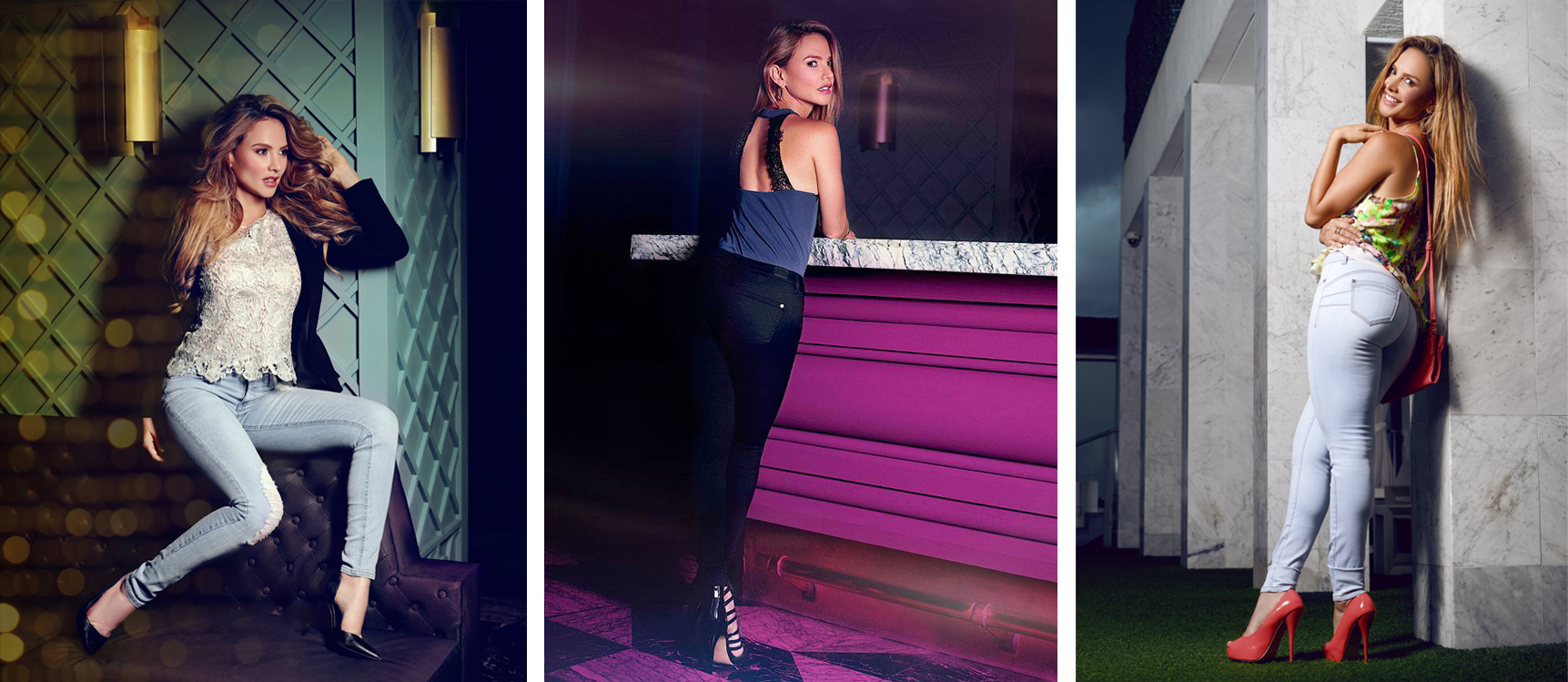 So this new women's body shaping brand sold exclusively at Macy's, launching just in time for the holiday season. The collection features body-sculpting jeans available in three styles. Each crafted for the perfect fit in target areas that are important to women. 
Body Sculpt designed for women who love their bodies. Who want to express themselves through fashion at an affordable price." – said Donna Lombardo, Strategic Account Director for Celebrity Pink.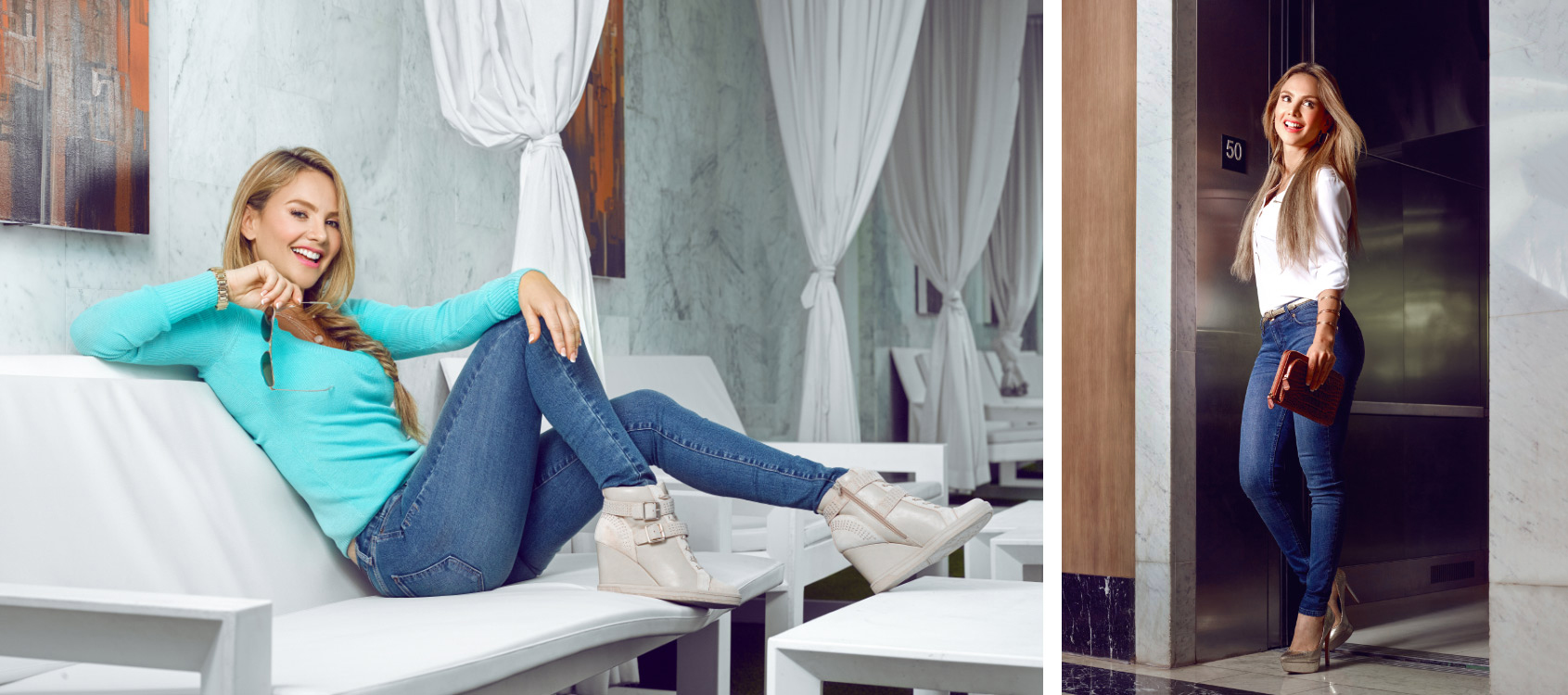 Photography (c) Grayson Hoffman